WITNESS (Boston Subscription Series)
Saturday, June 10, 8pm - Marsh Chapel, Boston University
Sunday, June 11, 4pm - Marsh Chapel, Boston University
Tickets - $15 Student/$30 General Admission
Lorelei commissions three new works for women's voices by three brilliant and timely composers: James Kallembach, Shawn Kirchner, and Mary Montgomery Koppel. Modern spirituals by Koppel, Kirchner, Josh Shank, Adam Jacob Simon, and Moira Smiley serve as responses to Kallembach's The Death of Antigone, which parallels ancient martyrdom with 20th century activism. An extension of Lorelei's ongoing "New Americana" initiative (funded by New Music USA in 2014), "Witness" shifts its glance outward toward modern global crises, and offers four re-imaginings of a truly American genre as a vehicle toward global empathy and action.
When sales officially end online, please know that tickets will still be available at the door. See you at the concert!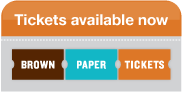 PART & PARCEL (Boston subscription series)
Saturday, October 1, 8pm - Art Gallery @ 808 Commonwealth Ave.
Sunday, October 2, 4pm - Art Gallery @ 808 Commonwealth Ave.
Tickets - $15 Student/$30 General Admission
Inspired by MIT Professor Sherry Turkle's book, Alone Together: Why We Expect More from Technology and Less from Each Other, this program examines the recent phenomena of social media and device culture as it overlaps with our experience of live performance. Showcasing individual members of the ensemble as "part/alone," and the ensemble as "parcel/together," Lorelei delivers a candid and diverse program of early and contemporary repertoires that invites audiences and performers alike to consider the necessary intimacy and selflessness of ensemble work, alongside the necessary preservation of the striking individuals within it. Including works from Hildegard von Bingen, Guillaume Du Fay, the Turin Manuscript, Luciano Berio, Kate Soper, Libby Larsen, Jessica Meyer (world premiere), & D.J. Sparr.
CONNECTICUT CHILDREN'S CHORUS (Hartford, CT)
Saturday, November 5, 7:30pm - Concert with Primi Voci (Connecticut Children's Chorus), Immanuel Congregational Church
SYRIAN REFUGEE BENEFIT CONCERT- a collaboration with various Boston-based ensembles
Saturday, November 12, 8pm - United Parish Church, Brookline
 
METROPOLITAN MUSEUM OF ART (New York City, NY)
Thursday, December 22, 6:30pm - Gallery 305, Medieval Sculpture Hall, PURCHASE TICKETS HERE
Thursday, December 22, 8:30pm - Gallery 305, Medieval Sculpture Hall, PURCHASE TICKETS HERE
GEORGE BENJAMIN Dream of the Song, with The Boston Symphony Orchestra (Boston and New York City)
Andris Nelsons, conductor
Thursday, February 9, 8pm - Boston Symphony Hall, PURCHASE TICKETS HERE
Friday, February 10, 8pm - Boston Symphony Hall, PURCHASE TICKETS HERE
Saturday, February 11, 8pm - Boston Symphony Hall, PURCHASE TICKETS HERE
Thursday, March 2, 8pm - Carnegie Hall, Tickets on sale 8/29/16, MORE INFO HERE
 

PENNSYLVANIA GIRLCHOIR (Philadelphia, PA)
Saturday, April 22, 7pm - Presbyterian Church of Chestnut Hill
INFORMATION AND TICKETS HERE